Today is a very special day. It's my One Year Blogging Anniversary! blogging birthday. I can hardly believe that it has been one year already since I took my first baby steps into the Blogging world. It's been a fantastic year and a great learning experience.
And It would have never been possible without your support! On this special occasion, I would like to thank all my blog readers, family members, friends, mentors and followers on Social Media. YOU are my inspiration.
One Year Blogging Anniversary!
My sincere thanks to;
Basavaraj of Basunivesh.com (The one who inspired me to start my own blog).
Padmalochani (My guru, teacher & mentor).
Jane Sheeba of Besthostinganddesign (A wonderful person who takes care of my Blog's hosting and design).
Asan Ideas for wealth (Facebook group – A great place to learn about investments) &
YOU (thank you for your time, comments, Likes, criticism,motivation..)
The Journey so far – I had initially started blogging with a domain name 'onlinefinancialplanner.in'. I had faced few technical challenges and finally decided to migrate to ReLakhs.com. Fortunately, I had booked this domain name four years back to host my firm's static website.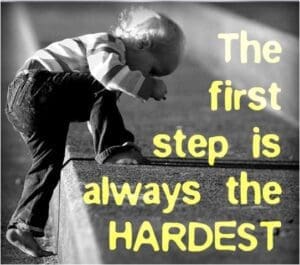 I took Jane's help to migrate to relakhs.com from onlinefinancialplanner.in. It's turned out to be a wise decision as the blog's traffic increased gradually over the next six months.
Over the past twelve months, it makes me feel good that I have been able to publish a number of unbiased articles on Personal Finance topics, which have been loved by the majority of the readers.
Top 10 Popular Articles on ReLakhs.com
The below articles have been picked out based on the number of views/ comments recorded in blog stats, and also based on number of Likes / Shares on Social Media.
My Favorite articles on ReLakhs.com
ReLakhs.com – Blog Statistics
Alexa : Website rank

Facebook Page Likes

: 1050 +

Average number of monthly Pageviews :

1.6 Lakh ( For the last six months. Source : Google Analytics)
Blog Visits & Channels (Source : Google Analytics)


Number of Comments exchanged on relakhs.com :

3,700 +

No of posts / articles :

134

Total Email Subscribers :

2,600 +
To make sure that majority of the investors

(blog readers)

understand the articles. To keep the articles simple and easy to understand.

To write unbiased reviews on Financial Products.
Not to associate with any Company to sell any kind of Financial products.

To value my blog reader's time.

Try to respond to each and every genuine query / comment ASAP.
In the last few months, I have received a lot of proposals to write positive reviews on specific financial products. I have rejected all of them. I am not associated with any company and will never get associated in future too. I will keep writing articles based on the facts and highlight the pros & cons associated with financial products / services and help my blog reader to take informed financial decision(s).
Let me know your favorite article(s), what you like / dislike on ReLakhs.com. Kindly give your opinions and suggestions to make it better.
(If you do what you love, it is the best way to relax.) (Image courtesy of Stuart Miles at FreeDigitalPhotos.net)