The residential status of an individual is based on the duration for which he/she is present in India.There are 3 types of Residential status.
1.      Resident & Ordinarily Resident (ROR)
2.      Resident But not Ordinarily Resident (RNOR)
3. Non –Resident (NRI)
In this post let us understand how to determine the residential status of an NRI and whether an NRI has to pay taxes in India or not.
---
Latest & Related Article : Income Tax Residential Status Checklist for FY 2023-24 (AY 2024-25)
---
Residential Status – NRI or Resident?
Flow chart to know if you are an NRI or Resident. (Click here Residential status – flow chart document)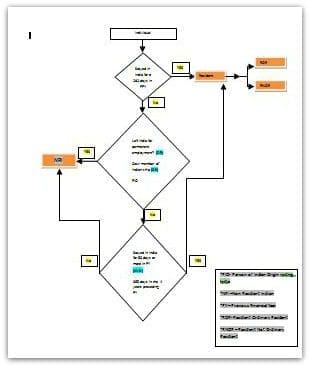 Residential Status – Calculator
Use the below calculator to check if you are an NRI or Resident.

Kindly keep the below points in mind while entering the no of days in the above calculator:
Previous Year is period of 12 months from 1st April to 31st March. Number of days stay in India is to be counted during this period.

Both the Day of Arrival into India and the Day of Departure from India are counted as the days of stay in India (i.e. 2 days stay in India).

Dates stamped on Passport are normally considered as proof of dates of departure from and arrival in India.

Keep track of no. of days in India from year to year and check the same before making the next trip to India. It is advisable to maintain a chart for the number of days stay in the current and in the preceding seven (7) previous years.
Should an NRI needs to file income tax returns in India?
Any income which arise or accrue in India will be taxable in India. This income can be – interest on bank fixed deposits,rents received from property,profit/loss from shares etc.,
So, as an NRI you should file income tax returns in India if you meet the following conditions:
Your taxable income is above the basic exemption limit of Rs 2.5 Lakh (OR)
You have earned capital gains (short term/long term) from sale of any investments (like shares,property,mutual funds etc.,)
If you have to claim a tax refund
You have a home loan and want to claim tax benefits
If you have deposited an amount exceeding

Rs

1 crore in one or more current accounts maintained with a banking company or a co-operative bank.
Has incurred expenditure of an amount exceeding

Rs

2 lakh for yourself or any other person for travel to a foreign country;
If you have incurred expenditure of an amount exceeding

Rs

1 lakh towards the consumption of electricity.
Accordingly, in case your taxable income is below the maximum amount not chargeable to tax in India ( Rs 2.5 lakh) and you are not covered under the specified circumstances mentioned above, you are not required to file tax returns.
NRI's Income – Scope of Taxability

The sources of income for an NRI can be classified as i) Indian Income & ii) Foreign Income. Below matrix can help you in understanding the tax implications on income earned by NRI;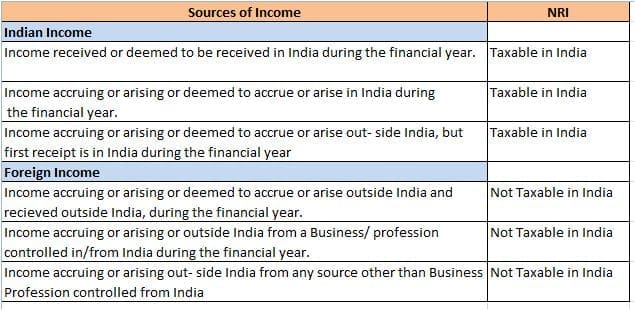 Income neither received nor accrued in India is treated as Foreign Income. You can ignore this income while filing your income tax returns in India.
Keep it mind that Indian Income is always taxable irrespective of the residential status.
Continue reading :