The central government launched its ambitious financial inclusion programme, the Pradhan Mantri Jan Dhan Yojana (PMJDY) on 28th August.
It is reported that around 1.5 crore bank accounts were opened on the first day of the launch. The government aims to achieve its target of around 7.5 crore bank accounts under this scheme by January 2015.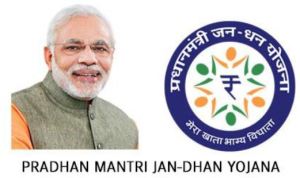 The main features of this scheme are:
An individual who opens the bank account under PMJDY scheme by Jan 26th 2015, will get a life insurance cover of Rs 30,000.
Accident death benefit cover of Rs 1 Lakh is also provided.
Account holder will get Rupay-enabled debit card
After six months of maintaining the account, a sum of Rs 5,000 will be provided as an overdraft facility to the account holder.
Both rural and urban areas are covered under this scheme.
The second phase of this mission (from Aug 2015) aims at implementing the below points.
Providing subsidies or the benefits of various Government Schemes through direct electronic transfer through these accounts.
Providing micro-finance
To provide unorganized sectors' pension schemes benefits through these accounts.
Let's hope the mission becomes a great success. Let more and more people benefit from availing the banking services.
(You may visit my article on "Pradhan Mantri Jan Dhan Yojana (PMJDY) Scheme with LIC's Life Insurance coverage.")