In India, buying a car has long been considered a status symbol, and it is true until today. Because of this, the 4-wheeler has more importance in the Indian family than just a set of wheels to go from this place to that.
This favorable outlook that Indians have for cars, unfortunately, does not flow fluidly to their car insurance. As a society, we don't really understand car insurance at all, and run away from understanding its intricacies. This is why, whenever the time comes to raise a claim (in case of accidents) or switch vehicles, there is friction between the policyholder and the insurer.
With the motive to demystify car insurance for the readers and give some essential details that will hold them in good stead in the future, here are top 12 real-world car insurance queries that people have actually asked. Naturally, all answers have been given by car insurance experts:
Most Important Car Insurance Queries Answered (FAQs)
1 – How do I avail cashless claim on my car insurance policy?
Car insurance companies work in collaboration with different network garages, where you can avail cashless service. To avail cashless service, you will have to go to a nearby network garage. If you go to a non-network garage, you will have to pay the expense at that time and later you can make the claim to the insurance company, who will reimburse your expenses.
2 – I want to sell my car. What should I do with my car insurance policy?
You have two options:

Along with the car, you can give away your existing car insurance policy to the buyer of your car, and get No-Claim Bonus (NCB) certificate from your insurer. With this certificate, you can get your refund of the discount amount accumulated under your NCB.
You can keep the insurance policy with yourself along with the NCB amount and receive a good discount on the insurance of your new car.
3 – What does NCB mean? Till when will my NCB certificate be valid?
The No Claim Bonus (NCB) is a discount on your premium as a reward for your safe-driving. NCB is given when you do not file a claim on your car insurance policy for at least a year.

For instance, Mr. Nair did not file a claim on his car insurance policy this year. Now, next year, when he will renew his car insurance policy, he will get a discount of 20% on his premium. Similarly, for subsequent uninterrupted claim-free years, he will keep on getting discounts on his premium at the rate of 25%, 35%, 45%, and 50% (50% is the maximum discount).

However, if Mr. Nair files a claim and the claim-free years are consequently interrupted, the percentage of discount will be pushed to 0% until in the next claim-free year, when he will avail 20% NCB again.
An NCB certificate is valid for 3 years from the date of issuance.
4 – Is there a timeline to request for NCB certificate on an expired automobile policy in India?
Yes, there is a timeline of 90 days for the NCB certificate of an expired automobile policy in India. No request is accepted after 90 days, but if the reason mentioned is genuine, the application may still be accepted after 90 days.
5 – How is the premium on my car insurance determined?
The premium on your car insurance is determined based on the following factors:
Insured Declared Value (IDV) – IDV is mainly the current value of the car. It is also the maximum sum assured provided by the insurer in the event of any loss or damage to the vehicle. If the car's IDV is low, the premium will also be low and vice versa.
Registration Location– The city or town where your vehicle is registered is another factor that determines your premium. If your vehicle is registered in a metropolitan city like Mumbai or Bangalore, your premium will be comparatively higher as compared to other cities.
Age of the Car– The older your car is, the higher will be your premium, as the risk of accidents increases the older the vehicle is.
Cubic Capacity– Your car's engine's capacity is determined on its cubic capacity (CC), and this factor also plays a part in determining your car's premium. Cubic capacity has a direct effect on the premium, so if the CC is high, the premium will also be high and vice versa.
6 – What are the different types of riders available with a car insurance policy?
Here is the list of riders that are available with a car insurance policy :
Zero-Depreciation Cover – This rider guarantees full claim with zero depreciation deduction.
Personal Accident Cover – This rider is applicable in case of total/partial disability or accidental death caused due to road accidents.
Engine Coverage Rider–This rider will cover engine repairs if the engine is damaged due to leakage of water, stalling, oil, and so on. Without this rider, engine damage will cost close to Rs 1 lakh.
Roadside Assistance and Towing Rider–This rider provides various services such as flat tyre change, key replacement, battery jump start, and others.
Ambulance and Medical Expense Rider–In case of a car accident, this rider will cover your ambulance charges as well as medical expenses up to INR 10,000.
Vehicle Replacement–This rider can help you get your car replaced with a new equivalent car in case your car gets damaged beyond repair or is stolen.
Rental Reimbursement– This rider covers all the car rental bills when your car is in the repair center.
7 – What is Zero Depreciation or Zero Dep in car insurance?
Zero Depreciation is a rider that you can avail on your car insurance policy. Every time a car insurance claim is made, pay-outs are made after considering the reduced value of certain parts of the car, which is derived based on their rate of depreciation. In case of an accident, the insurance company will give you the full claim without making any deduction for depreciation on the value of the car parts replaced.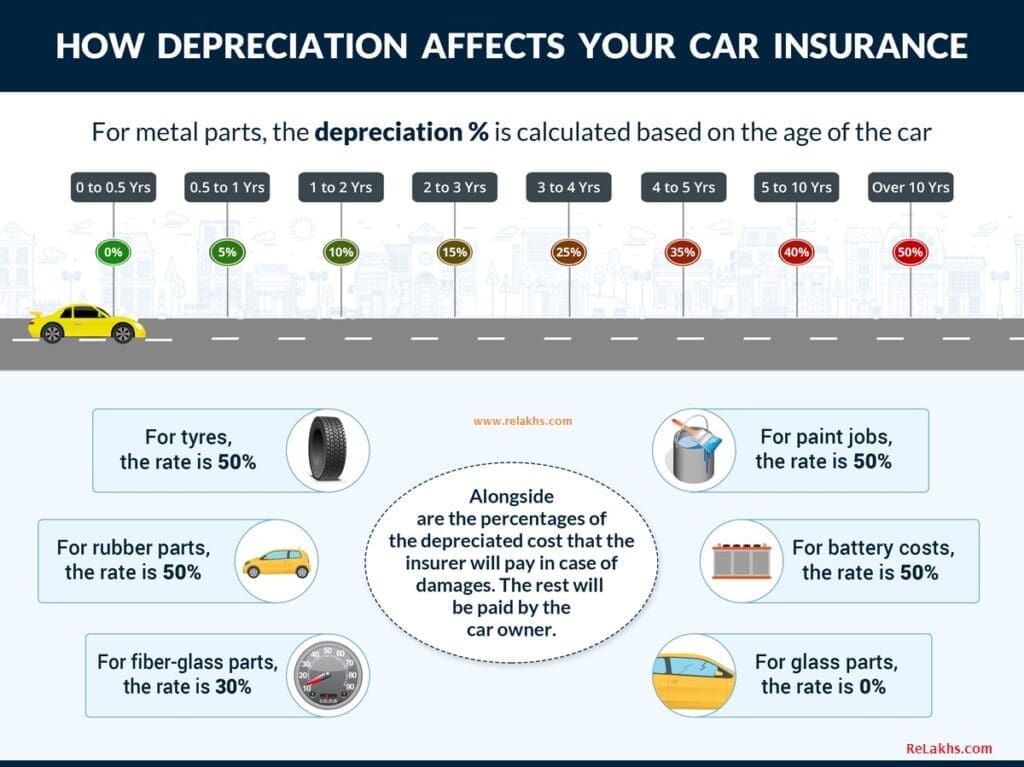 8 – Monthly or yearly? Which is a cost-effective option for paying my car insurance premiums?
Paying yearly is a cost-effective option for paying car insurance premiums.
9 – How is Comprehensive coverage better than Third-Party Liability coverage?
Under third-party liability coverage, any sort of loss or damage caused to the third party (whether bodily injuries or damage to the property) on account of an accident caused by the insurer's car will be covered.
On the other hand, a comprehensive coverage includes third-party liability coverage along with own damage cover and personal accident cover. Because comprehensive coverage works as a 3-in-1coverage combo, it is considered better than third-party liability insurance.
10 – What are the losses and damages covered under Own Damage coverage of Comprehensive car insurance policies?
Here are the losses and damages covered under the own damage section of comprehensive car insurance policies:
Damage resulting due to an accident where the insured's car is involved
Natural disasters like floods, storms, earthquakes, and others
Fire, explosions, and civil commotions
Falling objects
Terrorism
Vandalism and theft
11 – Is it okay to have two different types of car insurance policies from two different insurance companies for the same car in India?
No, in India you cannot have two different types of car insurance policies, from two different companies for the same car.

As per IRDAI guidelines, at the time of receiving the claim from the car insurance company, if you are found with two different types of car insurance with two different companies, both companies are within their rights to reject your claim.

However, if you are not happy with your current insurance policy, you can cancel it after buying a second car insurance policy.
12 – My cousin had borrowed my car and crashed it badly while driving it. He was drunk at the time. Will I get reimbursement from my insurance?
No, damages caused due to drinking and driving, whether by you or by the driver who you let operate your car, will not be compensated under any car insurance policy.
This is a guest post by Shraddha of OneInsure.com .
About the Author :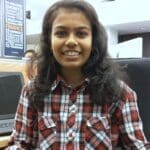 Shraddha Gala is a Senior Content Writer at OneInsure.com. She specializes in writing product pages, blog pieces, and likes to research on diverse finance subjects like Insurance and Investment. OneInsure.com is the digital avatar of Robinhood Insurance Broker, which has been a leading player in the Insurance industry for more than a decade. OneInsure does business in 7 major cities of India through its 35+ branches (Feb 2019). They are currently ranked among the top 3 Insurance Brokers in the country. More importantly than all of that, OneInsure boasts of a staff of 700+ happy employees!
Continue reading :
Kindly note that ReLakhs.com is not associated with OneInsure. This is a guest post and NOT a sponsored one. We have not received any monetary benefit for publishing this article. The content of this post is intended for general information / educational purposes only.
(Image courtesy of AKARAKINGDOMS at FreeDigitalPhotos.net)
(Post first published on : 28-February-2019)