Do you know your credit score?
While a financially savvy person may be aware of the Credit Score, the awareness on how a good credit score can help in savings and building fortune is unknown to this smaller segment of Indian population. In general only a few people are aware about credit score and that it facilitates getting a loan so the awareness about it and the associated financial benefits are bound to be scarce.
First a Few Facts
A good credit score is expected to smoothen and hasten your loan process.
No bank/lending institution advertises a low interest rate or any other advantage linked to a high credit score but a score is definitely a factor on interest getting charged.
Lower score shall result into a higher rate of interest and or rejection of loan.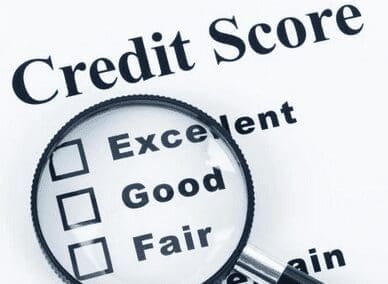 How a Good Credit Score helps you in saving Money:
Save Processing Fees: When you apply for any home loan you have to pay the processing fee which is non-refundable. This can range from 0.25% to 1.5%. Thus if your loan by one bank or financial institution is rejected due to a bad credit score you will end up losing money; this has to be paid regardless of the loan being approved or rejected.
So for a Rs 30 lakh loan you could lose an amount ranging from Rs.7500 to 45000. Good credit score kicks in right from the beginning of application and starts saving money for you.
Lower Rate If Interest Getting Charged: Flexibility of getting charged a lower interest rate is higher when it comes to loan rates so you can negotiate better rates. A higher credit score can get you a personal loan on lower rates. A lower rate of interest by just 1% can lead to huge savings.
Bargaining Power: A good credit score gives you the bargaining power. Not only It will be easier for you to get a loan, but with this negotiating chip in your hand, you could choose a lender that offers not only the best interest rates but also competitive processing/legal fee and pre-closure terms. All this can help you in saving considerable amounts of money. Banks may actually waive pre-closure penalty and processing fees for higher credit score.
Missed Opportunities: There might be times when you would like your auto loan or home loan to get processed speedily due to special car or home offer. Car dealers around festival times and at the end of year announce special discounts. In case you want to avail an opportunity like this you would definitely like the turnaround time for your loan processing to be less as these are limited period offers.
Developers often offer special inaugural discounts; if a home owner has placed his house for sale then he/she will also like the transaction to be carried out within a specified time frame. Under such conditions a speedy processing of your home loan will definitely come in handy. A good credit report is a sure shot way to a quick loan and in situations like above can help you save money. If you were to miss these opportunities because your loan got delayed as your credit score was not good it could mean a loss of tens of thousands. You may also be willing to buy that piece of jewelry or that last TV put up on same and looking at instant approval on your consumer loan. So the time on loan approval is actually money.
Now that you know that a good credit score has financial benefits; it's time to start concentrating on your credit bureau score and make it better.
This guest post is authored by Arun Ramamurthy.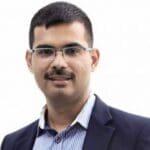 Arun is an IIM alumnus with work experience at leading global banks in India. He is the co-founder of Credit Sudhaar, a company which aims to spread awareness about importance of credit health and help people achieve their financial objectives.
(Kindly note that Relakhs.com is not associated with Credit Sudhaar. This post is for information purpose only)