For many of us, our lives revolve around our loved ones. Family, friends, business are all part of definitions of who we are. We've seen our share of how things can go horribly wrong and some unpleasant family disputes that happen when someone dies without leaving proper instructions.
No human gets to predict when or how they will meet their maker in the end, which is why ensuring the care and protection of our loved ones is one of the most important decisions we must make and execute before a tragedy befalls us.
Supporting Your Loved Ones Even After Your Passing
There are many ways in which you could achieve this. But the simplest and most efficient way would be to leave behind a well drafted Will. A Will, in legal terms, is a document using which you identify or name people or institutions, to receive your assets and other worldly possessions after your death. In other words, it is a document that regulates others' rights on a person's property after his/her death. Such individuals and institutions who receive assets via nominations are legally referred to as 'Beneficiaries'. And the person who creates a Will is called as a 'Testator/Principal'.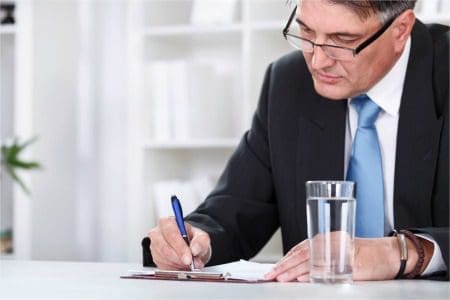 In some cases, testators appoint an 'Executor', who is essentially a person tasked with the job of ensuring that everything a Will states is carried out or executed. Should the Testator so wish, the Executor may or may not be a beneficiary in the Will. Appointing an Executor is optional. Wills without such an entity are still valid.
In most cases, Executors are compensated for the job they do. If the Executor is also a beneficiary, (s)he may be given payment in the form of some inheritance. There are some risks associated with naming a beneficiary as an Executor as conflicts between the beneficiaries could crop up. Other beneficiaries could team up and petition the court to have the Executor removed. To avoid this, it is best to appoint a co-Executor, should you chose to make your primary Executor a beneficiary in your Will.
Benefits Of Making A Will

Not to sound morbid, but dying without a Will makes your death Intestate. Which means that the Indian Intestacy Laws step in and decide which of your relatives gets how much of your assets. This could be totally against your wishes and it would also leave out important people if they are not related to you in a way the law wants. This is why you need to understand the many benefits of creating a Will. Here are some of them;
Prevents the law from governing the distribution of your assets

. Your possessions will be distributed to people or institutions of your choice alone, if you leave instructions through a Will.

Family disputes can be avoided

. Long lost relatives will be stopped from barging in and staking claims on your hard earned assets and chances of elderly family members getting pushed aside are greatly reduced.

Care of minors and senior citizens in the family can be arranged for through a Will

. You can appoint guardians for dependent and geriatric family members which may otherwise not happen.

All your assets will be revealed

. In case you had property, assets or money lying around that nobody was aware of, it will be unaccounted if you died without a Will.

Debts and liabilities would be handled better

. If you have loans or other liabilities, you can leave instructions on how they should be tackled. Intestacy laws may not handle your debts efficiently.

Nothing will go to charity unless you willfully express it

. Intestacy laws do not account for donations to charity. Such donations can be made only through your Will.
How Can A Will Be Created?
Conventionally, the age old practice was that the patriarch of the family would write a document in his own hand detailing how his assets would be split. The document would then be kept in a safe place and a trusted aide, often a non-family member, would be made aware of its existence.
Over the years, this method changed slightly and people started approaching lawyers to draft more legally sound documents to oversee the distribution of their assets. This method does have benefits over the formerly discussed method.
As per the Indian Law, any document signed by a person discussing the distribution of his/her assets after his/her death can be considered a valid Will, if the document appears legit and is free of anomalies. These days you can also find ready-made templates on the Internet which can be customized to create a Will of your own. Off-late quite a few service providers are offering 'online e-Will' drafting services too.
What Can Make A Person's Will Invalid?
As per the law, many things can make a handwritten/printed Will invalid. So if you are attempting to create one without professional assistance (which we do not recommend), keep the following things in mind.
A printed Will should not contain handwritten content anywhere in it.
In a handwritten Will, the writing should be consistent. Two different handwritings or even what appears to be minorly different handwritings will invalidate the Will immediately.
Passing on complete power of one asset to more than one individuals is seen as an anomaly and should not happen.
Incomplete addresses, contact information and names are seen with suspicion and should be avoided.
Registering A Will
Although it is not mandatory to register a Will, it is strongly recommended. Registering your Will or any legal document for that matter, is like placing a seal of authenticity on it. It means that the chances that your Will could be challenged for forgery is greatly reduced. In short, it makes it a solid, indisputable document.
The next big advantage is that the Registrar's office gets to keep a copy of your Will. This ensures that nobody gets to tamper with its contents. Only the Testator or an agent or the Registrar himself can withdraw the document from the Registrar's office, making it one of the best ways to safe-keep a document of vital importance.
While courts have been known to accept Holographic or handwritten Wills, experts strongly argue that getting your Will registered is one of the wisest decisions.
The Final Word
Given how little say we have over how and when we die, it is only sensible that we make wise decisions during our time alive. Our request to all the readers here would be that you waste no time in making a Will if you are over 18 years of age.
Should you choose to create a Will using one of the online tools, ensure that such a tool is strongly backed by a strong team of legal experts. Irrespective of what method you pick, we urge every reader to create a Will of your own without much delay. You may be a student, or a young parent or a senior citizen, but the significance of creating a Will remains unaltered for every person who is legally an adult.
We hope you found this article useful and we wish all our readers the very best for their future. Cheers!
About the Author
This is a guest post which has been prepared by the team of LegalDesk.com. LegalDesk is a Bangalore based online platform for creating legal documents like Will, Rental Agreements, Affidavits, Agreements, MoUs, Name Change Affidavits and many more.
(Kindly note that Relakhs.com is not associated with LegalDesk. This post is for information purposes only. This is a guest post and NOT a sponsored one. We have not received any monetary benefit for publishing this article.)
(Image procured from Depositphotos.com. Featured Image courtesy of Mister GC at FreeDigitalPhotos.net) (Post Published Date : 07-April-2016)