Sometimes, all your dreams need is that extra help to transpire into reality. Chasing after your dreams with a leaky piggy bank, are you? A loan could be just the thing that corks the gaps in your financial plans.
In the loan market there are a myriad of options to choose from and a prodigious number of lenders. The challenge is how to decide on which product fulfills your needs best. One such lesser known option is Top Up Loans.
What is a Top Up Loan?
As the name suggests it is an additional loan on your existing home loan with a bank, HFC or NBFC. This loan is taken over and above the existing home loan account, home improvement loan or home extension loan.(HFC -Housing Finance Company & NBFC – Non Banking Financial Company)
In other words, if you have an active home loan account with XYZ Bank then you could ask for an additional loan, over and above your outstanding loan amount. It will not be counted as a realignment of your home loan outstanding.
This is because the proceeds from a Top Up loan can be used for anything you wish vis-à-vis a home loan is used only for purchasing or constructing a house.
You can use your Top-Up loan for anything like pay off other debts using this loan, buy a car, fund a business expansion, marriage, child's education, vacation, etc but not for speculative purposes. You can even use it to make a down payment on another property you intend to buy.
Who Offers Top Up Loans?
Private banks, PSU banks, Housing Finance Companies and NBFCs that operate in India namely, HDFC, Citibank, ICICI Bank, ICICI HFC, SBI, Bajaj Finserv, etc. offer this product to resident Indians.
Though it is a standard product yet companies do differentiate on sanction limit, interest rate, tenure etc. Each of them has distinct eligibility norms. It is, therefore, important to acquaint yourself with the details of the loan before you dive into it head first.
Top Up Home Loans & Eligibility Rules
To be eligible for this loan:
You must have an existing active home loan account that can be topped upon.
Financial institutions wait until a certain period has elapsed on the home loan, such as 6 to 12 months. This is to establish a payment record, based on which they measure your creditworthiness.
In case you opt to transfer the outstanding balance of your home loan to another bank then you can ask for a Top-Up with the new bank.
If seeking a balance transfer then, financial institutions will analyse your payment history with the old bank and based on that approve your loan.
A favorable payment record is just one of the many factors considered. Your credit score, existing outstanding on other loans & your income are few of the other parameters that help decide your eligibility. (Read : '

How your Credit Score Works?

')
Features of Top Up Loans

(How Top up Loan works?)
Most banks allow only a top up of upto original sanction limit or a fixed top up amount, for example HDFC allows a top-up of only upto Rs 35 lakhs or sanction limit, whichever is lower. Some banks are willing to go upto a Rs 5 cr limit for top up loans, like Citibank & SBI, not exceeding original sanction limit. Most banks will keep a cap of consolidated home loan outstanding and top-up loan at 70% – 75% of market value of property. Let us look at an example:
| | |
| --- | --- |
| Market Value of Property | 1, 00, 00, 000 |
| Outstanding Home Loan (a) | 45, 00, 000 |
| Top-Up Loan (Max Limit) (b) | 25, 00, 000 |
| Total Outstanding (a+b) | 70, 00, 000 |
| Cap at | 70% of market value of property |
The tenure can be anywhere between 15 years (Ex: HDFC) and 20 years (Ex: ICICI) or equal to the tenure of the home loan. The tenure on a top-up loan can never exceed the tenure of the base home loan.
Banks keep a lien that is first mortgage on the property against which the loan is taken. This means that your property is used as collateral for the top up loan.
An upfront fee is charged by the credit institution to process the loan. There are pre-payment and foreclosure fees too, which the borrower must be aware of.
The documentation is pretty simple for it is offered to existing customers. Even if it is a takeover account, you must complete most formalities at the time of takeover for home loan account.
It is not the same as Loan against Property because here the loan is being topped-up on an existing home loan. LAP is taken against a property which is not mortgaged with anyone else.
Top-Up Loan v/s Personal Loan
| | |
| --- | --- |
| Top-Up Loan | Personal Loan |
| Secured Loan. Collateral – property | Unsecured Loan. No collateral. |
| Longer tenures as can be aligned with tenure of home loans, upto 20 years | Tenure is maximum 5 years |
| Cheaper as Interest Rate is 9.5% to 12% | Personal Loan Interest Rate 18% to 24% |
| Simpler Documentation as you are an existing customer | Tedious documentation compared to top-up loans. |
| Can seek tax rebate if funds are used for home improvements or further purchase of home | |
Top Up loans are much better than Personal Loans.



All Is Not That Rosy
The amount of top-up loan that you can take could fall short on your financial requirement. At such a time taking a personal loan would make more sense.
When you opt for a top-up loan with balance transfer, do the math on processing fee and foreclosure fee on previous loan account. It may not always turn out to be the most economical option.
Any pre-payments to home loan will be adjusted towards the top-up account first. Some loans like Loan against LIC and Loan against FD may have a lower interest rate.
In short, top up loans do seem like a quick antidote for funding your requirements. However, ensure that you have examined all aspects of the loan before you go ahead with it.
This guest post is authored by Arun Ramamurthy of Credit Sudhaar.
About the Author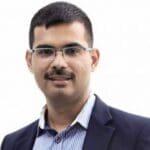 Arun is an IIM alumnus with work experience at leading global banks in India.He is the co-founder of Credit Sudhaar, a company which aims to spread awareness about importance of credit health and help people achieve their financial objectives.
Continue reading other interesting articles written by dear Arun;
Kindly note that Relakhs.com is not associated with Credit Sudhaar. This post is for information purposes only. This is a guest post and NOT a sponsored one. We have not received any monetary benefit for publishing this article.
(Post published on : 19-August-2016) (Image courtesy of fantasista at FreeDigitalPhotos.net & rediff.com)