We are all aware of the fact that 'mutual funds are subject to various market risks'. This is because there is no way to predict what will happen in the future (or) whether a given asset will increase or decrease in value. Because the market cannot be accurately predicted or completely controlled, no investment is 100% risk-free.
As a mutual fund investor, you are expected to be prepared for any decline in inherent investment value (loss) in your assets.
What if, someone liquidates your mutual fund units and divert the proceeds to some other bank account, similar to the recent 'Rs 2000 cr Karvy Stock Broking mess/fraud'.
I have been receiving quite a few messages and queries from mutual fund investors about the safety of their investments, especially in mutual funds.
Can a fraudster who is not authorized to redeem your units, liquidate your MF investments and run-away with the money?. Is such fraud possible with respect to mutual funds? – Let's discuss..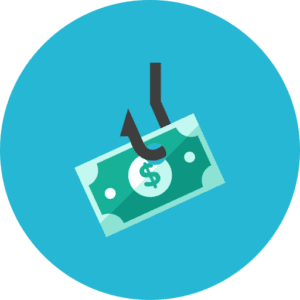 What happened at Karvy Brokerage Firm?
The crux of the issue centres around misuse of 'Pool account' and pledging of client shares by Karvy Broking Company.
Karvy Broking has misused (pledged/sold) client securities and funds for their own purposes.
Brokerage houses like Karvy take Power of Attorney to execute buy/sell trades online on behalf of their Clients.
So, when an investor executes buy or sell transactions, the shares and monies first come to a broker's POOL account and then finally gets credited to investor's account.
Brokers are not supposed to keep the shares in their pool account. Brokers should transfer shares to your demat account as soon as they receive.
But, Karvy has mis-used this pool account and pledged the client shares without informing their clients.
Read (Moneycontrol article) : After swift SEBI crackdown, 93% of investors get back pledged securities
Karvy Stock Broking Mess – Are my Mutual Fund investments safe?
First things first, as of now, your mutual fund investments are safe. There is nothing to worry about! Your investments in mutual funds are not affected by the fraud committed at Karvy Broking.
Karvy Broking & Karvy Fintech are two different entities
Though Karvy broking firm and Karvy Fintech belong to Karvy group of companies, they both are different financial entities.
Karvy Fintech which is a RTA (Registrar & Transfer Agent) only does the back-office work related to investments. The RTA does not hold the money or securities in a mutual fund.
Karvy provides R&T agent services to mutual fund houses like ; Axis Mutual Fund, Baroda Pioneer Mutual Fund, BOI AXA Mutual Fund, Canara Robeco, DHFL Pramerica Mutual Fund, IDBI Mutual Fund, INVESCO Mutual Fund, JM Financial Mutual Fund, LIC Mutual Fund, Mirae Asset Mutual Fund, Motilal Oswal Mutual Fund, Peerless Mutual Fund, Principal Mutual Fund, Nippon MF, Quantum Mutual Fund, Taurus Mutual Fund, UTI MF etc.,
The alleged fraud has happened at Karvy Broking firm not at Karvy Fintech.

Latest News : Karvy Fintech (RTA) has disassociated itself from the Karvy group and has been renamed as KFin Tech. The Private Equity Firm, General Atlantic holds the majority 83.3% stake in KFin Tech, while Partharasarthy of Karvy group, along with affiliates, holds 16.8% stake.
Whether my Mutual Fund investments are vulnerable to a Karvy kind of scam?
When you buy mutual fund units, you can choose between getting your units in a Statement of Account (non-demat) or in your demat account.
Both forms are digitized and there are no paper certificates. But the demat units are held in your demat account with your depository participant (DP).
If you are investing in mutual funds in non-demat form, your money gets directly invested in the mutual fund scheme managed by a Fund house (AMC). No other intermediary can control your buy or sell payments.
In stock investing, the stockbroker is an actual intermediary. In mutual funds, there may be a sales intermediary, but the financial transaction is between you and the fund—not the fund company but the specific scheme in which you have invested.
A sales intermediary can be like ICICI direct, Funds india, MF Utility, Kuvera, PAY TM, ET Money etc.,
Also, the bank account from which the money goes to the fund and the one to which it comes back must be the same. The fund holding must also be in the same name as the account. Essentially, there is no intermediary in the transaction itself and you have also not given any Power of Attorney in this case.
In case, you hold mutual fund units in Dematerialized form then your Stock broker becomes an intermediary.
In this case, the redemption is possible through either broker or depository. You have to send a redemption request form to the depository, which after verification will send the request to the fund house and its RTA (like CAMS, Karvy Fintech etc.,). The fund house or the RTA will pay to a BROKER'S POOL Account from where the money will go into your bank account.
So, there is a remote possibility that your broker may mis-use POOL account as allegedly happened at Karvy Stock Broking.
To be frank, there are no great benefits for you to hold mutual fund units in demat form.
"Holding mutual fund units in demat form results in more intermediaries. First, there will be a demat provider, then the clearing house, next the bank and lastly the stock exchange. This will automatically make transactions costlier and riskier as well."
Is it safe to invest in Mutual Funds through Paytm, ET Money etc.,?
Yes, it is safe to invest in mutual funds schemes through online platforms or mobile apps. These are just 'sales intermediaries'. Your money gets invested in a specific Mutual fund scheme of your choice which is managed by an AMC (like HDFC, ICICI Pru, Franklin etc.,).
You can cross-check your holdings in mutual funds by requesting 'statement of account' from RTAs like CAMS and can also get information from contacting respective AMCs directly.
How to safeguard yourself against frauds like 'Karvy Stock Broking Scam'?
Make sure your mobile number and email ID records are updated with the depository, bank, stock broker and other service providers.
Check SMS or email statements sent by the service providers like RTAs, banks, Depository Participants like NSCL/CSDL etc., after every transaction in demat account and/or mutual fund account.
Ask the broker to furnish ledger balance and stock statements at least once in a quarter.
Cross-check your mutual fund holding details by accessing 'transaction statements' from RTAs and/or AMCs.
In case of fraud or inaction by any service provider (like broker, online sales intermediary etc.,), make timely complaint to depository and/or regulators like SEBI.
Advisable to avoid keeping excessive idle money in stock broking accounts.
In the world of digital transactions, you can't be 100% confident that you know how to prevent yourself from being robbed. In fact, you cannot be confident that you have not already been robbed and you just don't know it yet!
Nevertheless, you need to be extra vigilant and cautious with your investments / financial transactions.
Kindly share your views on Karvy Stock broking mess / scam.
Continue reading:
(Post first published on : 05-December-2019)